Understand your brand performance with Brand
Dimensions
Track the total monthly spend, average spend and market share of 300 UK brands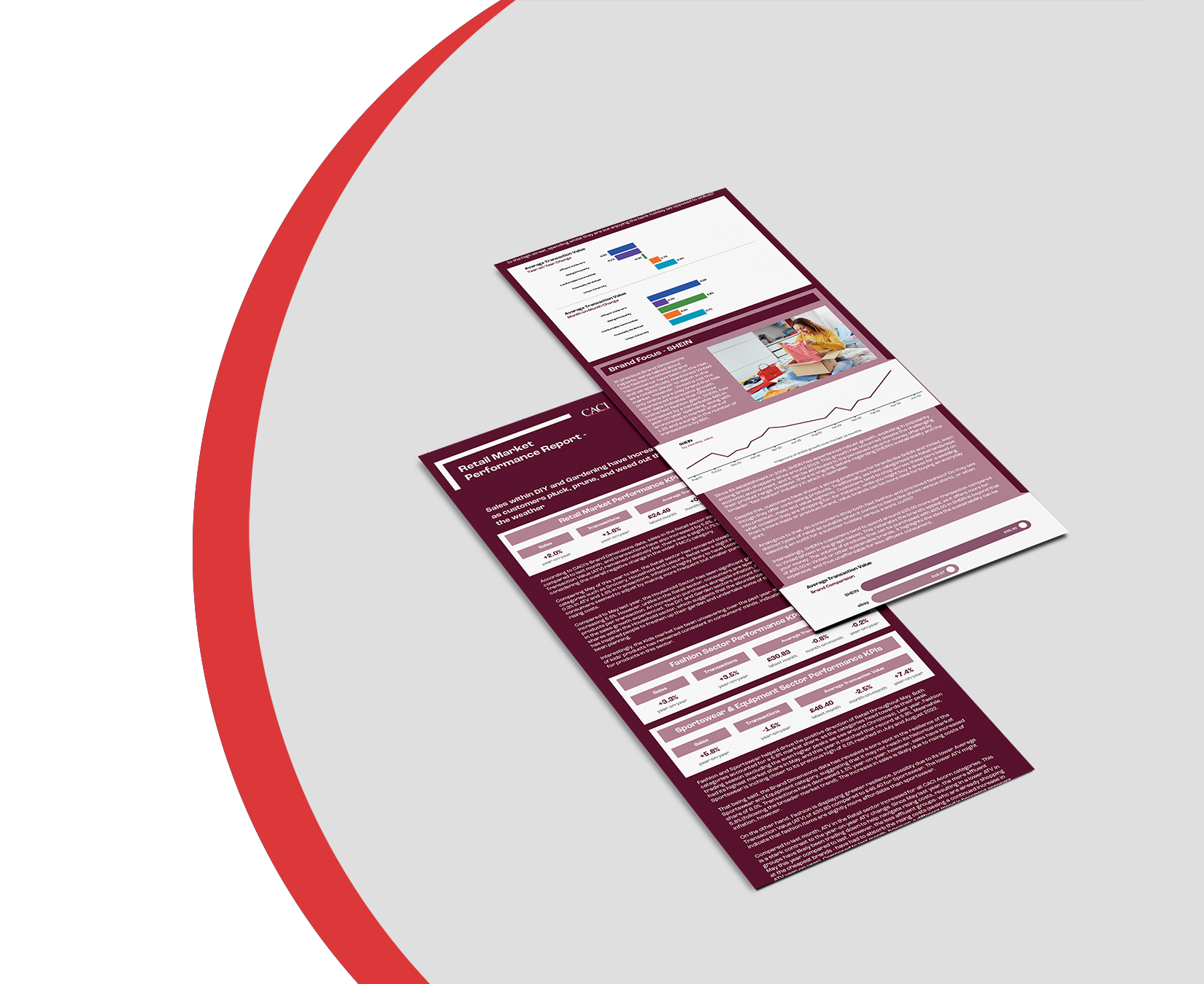 What is inside the Brand Dimensions
reports?
Brand Dimensions reveals valuable insights on where the UK's consumer is spending across key sectors, segmented by CACI's geodemographic segmentation, Acorn. This game-changing data will allow you to assess the performance of brands within your industry allowing you to benchmark your organisation's performance.

In our monthly reports, we break down the key performance metrics across Retail, Leisure, and Grocery spend so you can gain a deeper understanding of how each demographic group is spending, which brands are coming out on top, and where there is opportunity in your market.

Subscribe to access the reports today & you'll continue to receive our monthly insights.